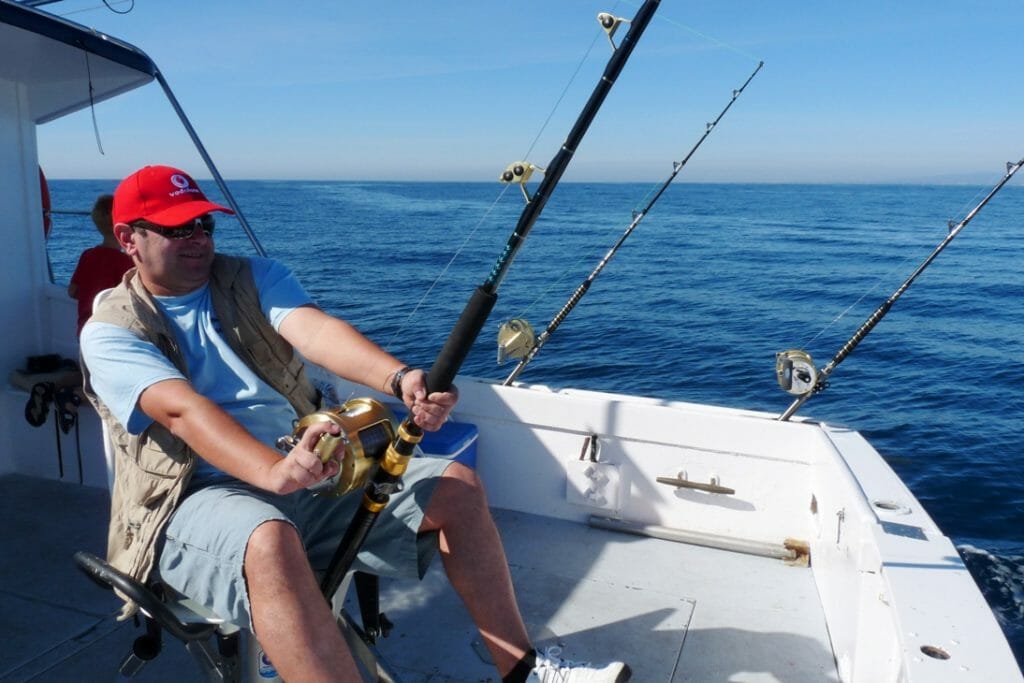 * Duration  7 hrs
* Fisherman –  250€
* Navy daily fishing license include
* Program require 4 fisherman minimum
* Only available July, August, September , October
From July to October the Algarve waters temperatures and swell have the best conditions in Europe for the Marlin fishing. Located at the entrance of the Mediterraean sea the Algarve coast its a door for Big Game species such as Blue Marlin , White Marlin, Swordfish , Tuna and others.
The Vilamoura Marlin Fishing boat its setup with max 5 rods setup with 80lbs and 130lbs rod/reels and there is a large number of lures to increase the chance for a big capture.
During the trip its open bar and its include lunch.
The minimum number of fisherman required to go out its four fisherman.