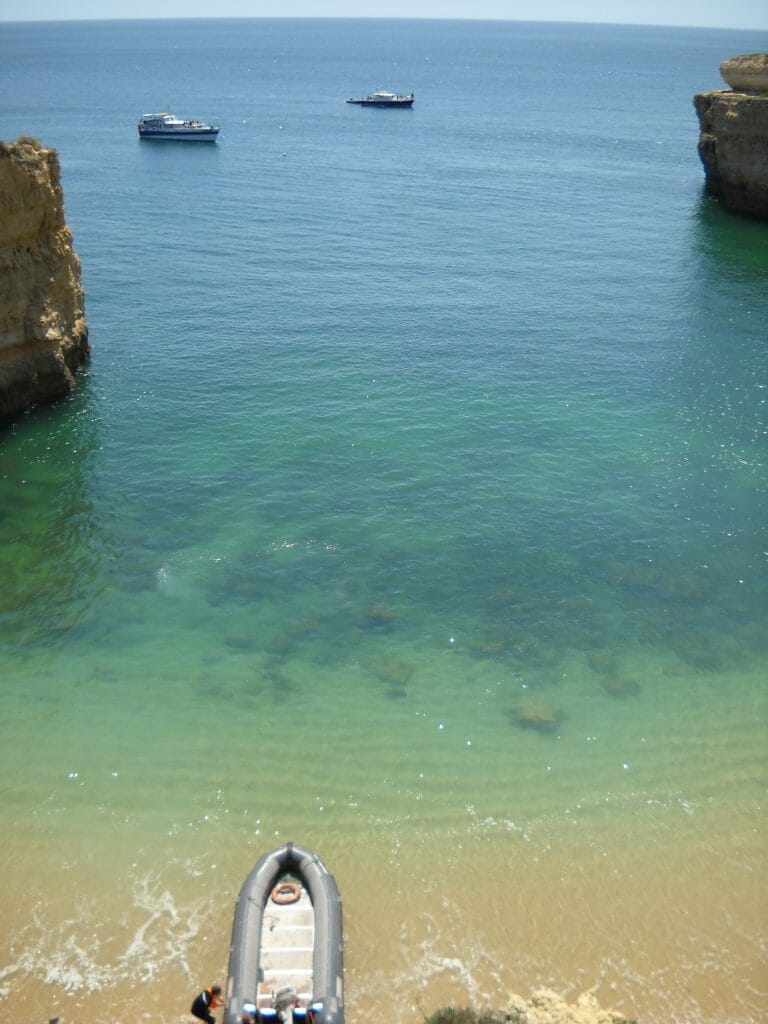 Benagil Caves & Beach Lunch
* Boat Location: Vilamoura Marina
* Departure Time: 10h00
* Arrive Time: 16h30
* Boat: Catamaran 59ft , Motor Yacht 58ft
* Price ( Adult ): 56 €
* Children ( 4 – 12 ): 28 €
* Baby: Free
* Transport: Available under request
Full day boat tour departing at 10.00am from vilamoura Marina and taking you to visit the Algarve Coast and Benagil Caves. Very popular for groups and families with children .
Transport available under request to the boat trip and back.
There will be a break at the beach to enjoy the sun the sea and a nice lunch.
Checkin start at 09h15 and the boat departe at 10h00 . The cruise will be near the coast to be easy to see every detail , fisherman village, Albufeira bay, beautiful cliffs , rock formation and sea caves only accessible by boat . During the cruise there is summer music and some informations about the places where we are pass by you just need to relax !
Along the coast there are several sea caves where Captain will take the boat to visit and get closer according the sea conditions .
The crew will take you with a dinghy to the beach where you can relax in the sun and enjoy the natural environment for a walk and swimming . During the time on the beach its available stand up paddle boards to have fun .
The lunch service will be ready arround 13h30 and include several types of grill pork and chicken meat and sausage with crisps , salad, bread and fruit. Drinks are include too , white wine, orange soda and mineral water.
During the way back the route will be a little more offshore to pass by the Dolphin route, so be focus on the sea the first one to see the Dolphins have a free drink….
Arrive Vilamoura Marina about 16h30