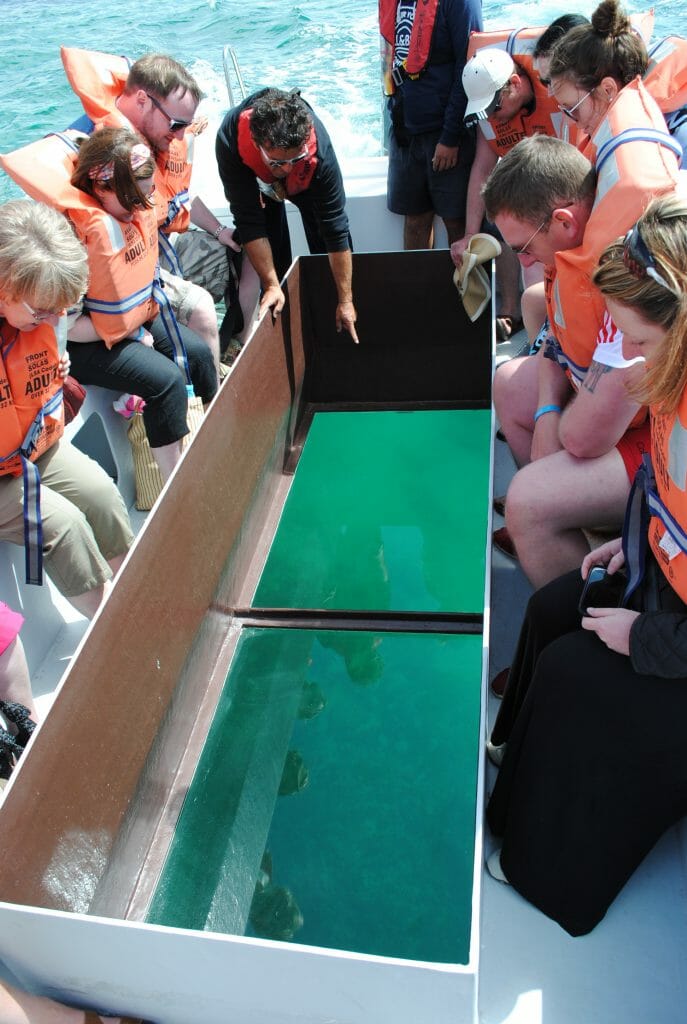 Vilamoura Glass bottom Boat Cave Tour
* Boat Location: Vilamoura Marina
* Departure Time: 10:00am or at 02:30pm
* Arrive Time: 02:00pm or at 06:30pm
* Boat: Catamaran 59ft , Motor Yacht 58ft
* Price ( Adult ): 40 €
* Children ( 4 – 12 ): 20 €
* Baby: Free
* Transport: Available under request
4hr cruise departing rom vilamoura Marina to the Xorino cave  .
If you want to enjoy the beautiful view of the algarve coast and visit inside the sea caves you can choose this program.
The boat leaves from Vilamoura marina and first we go along the Dolphins route until we reach the xorino caves . After we arrive we will change to another boat with the glass bottom to go inside the Xorino cave and several other attractions. Very special for who want to see the bottom of the sea because we go throught very shallow water where you can see the marine life .
During the Glass bottom cave tour there is time for a swim and them we return will be along the coast to see close the cliffs, rock formation, the several village, albufeira new town, Albufeira old town, up to Vilamoura.
Allways with plenty of nice music and the crew will give some information about the coastline.
Arrive Vilamoura Marina aprox. 02:00pm or in the afternoon at 06:30pm