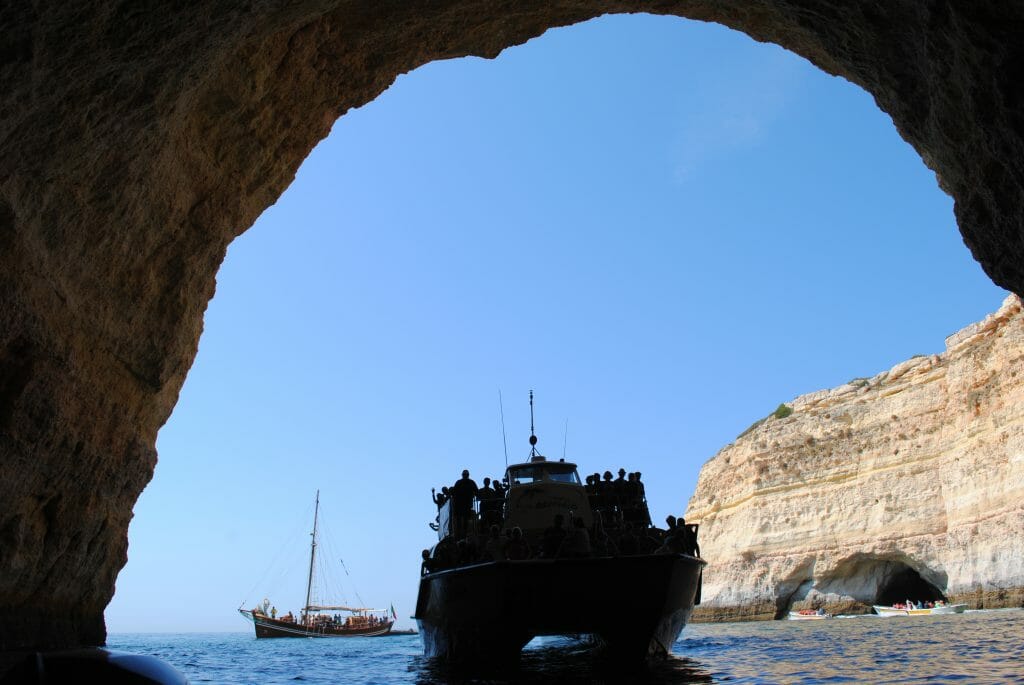 Algarve Caves and Coastline
Come and visit the impressive Algarve caves and Coastline.
From the total 850 km coast of Portugal there is a small area where there are many fantastic attractions of great natural beauty that you visit during the boat trip.
Located between Vilamoura, Albufeira and Portimão, this Algarve coast presents several of the largest marine caves in Europe and due to the stable sea conditions its possible  to explore during the boat trips. Along this part of the Algarve coast, the rock is formed by a very soft limestone, during the action of rain and wind throughout the winter, the shapes, dimensions and color of the cliffs change during the decades and create a beautiful scenery

The boat trips from Albufeira , Vilamoura are one of the main activities to do during the time you are in the Algarve. You can also see several fishing villages along the boat trips as well as rock formations with stunning shapes and colors. Although there are well-known beaches such as Albufeira beach, São Rafael beach, Albandeira beach, Marinha beach, Benagil beach, Carvoeiro beach, these are not the most beautiful, but the ones we are observing during the boat trips with access only by the sea. You can explore those places by kayak or standup paddle but of course during a boat trip its undoubtedly the best comfort experience, since some include a delicious BBQ lunch on board.
Prepare the battery and memory card of your camera as it will capture many fabulous photos.