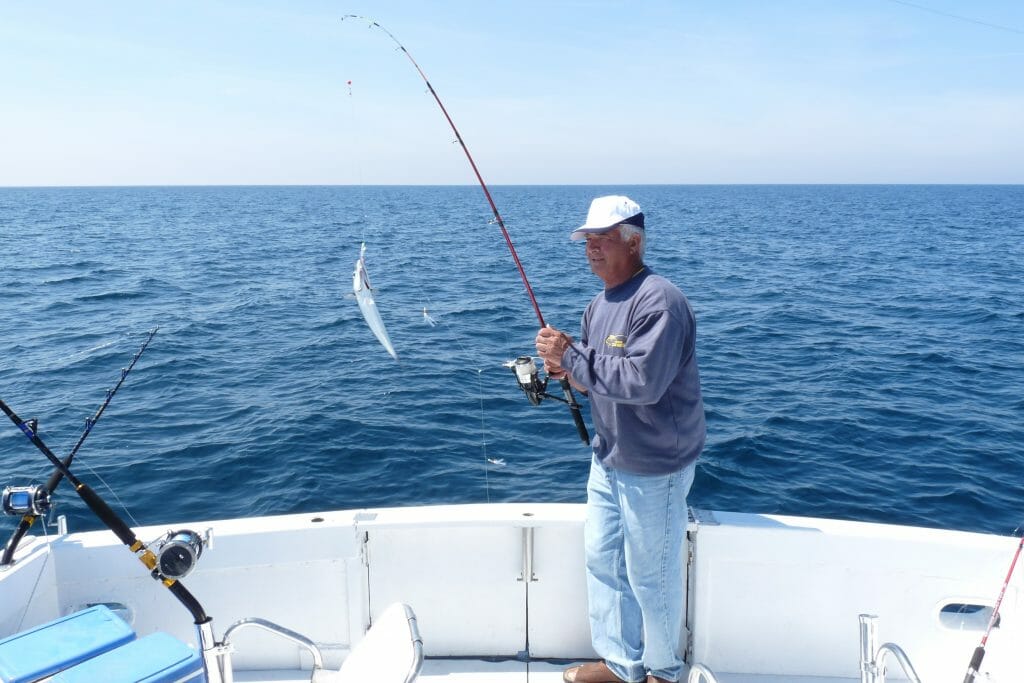 3hrs Albufeira Reef fishing
* Boat Location: Vilamoura Marina
* Departure Time: 10:00am or at 02:30pm
* Duration: Approx. 3 hrs
* Boat: Yacht 44ft
* Price ( Adult ): 35 €   (spectator 25€)
* Children ( 4 – 12 ): 17,5 €
* Transport: Available under request
* Navy daily fishing license not include and only apply for fisherman older then 16 years old.
Very nice experience to feel the rod action. If you are a beginning or have children with you this is the best Albufeira reef fishing trip .
The reef fishing area its near the coast on a good spot . All the fishing gear and bait its include you only need to bring that special feeling and some luck.
The 3hrs Albufeira Reef fishing program its very good for families with small children .